Gearmotors for Hostile Environments
When multi-purpose products become specific and meet industry requirements.
Wormgears and motors are also available in the enhanced protection "EP" configuration, featuring food grade specifications and extra corrosion protection, ensuring risk free operation in hygienic environments, and facilitate effective sanitising. In addition to food processing applications, the EP configuration will also suit the requirements of the chemical and pharmaceutical industry, as well as marine on-board and quayside installations.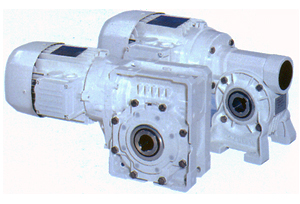 SEND ENQUIRY
Applications :
Food processing, Chemical and Pharmaceutical Industry
Marine on-board and quayside installations
Corrosive and / or highly Hygienic Environments
Availability on :